As part of the new Kidderminster Railway Station improvement works, DoorTechnik were asked to manufacture and install three powder coated G15 steel doors for the main station building.
Each door is tailored to a specific purpose and boasts its own furniture to suit its use.
Our single G15 door situated next to the main ticket office is a fire rated doorset fitted with a secure code lock for staff access. For this particular door we were asked to include two door viewers of specified heights, this was requested in order to make the feature more easily usable for all staff. This doorset also features an overhead closer which enhances both fire safety and overall security.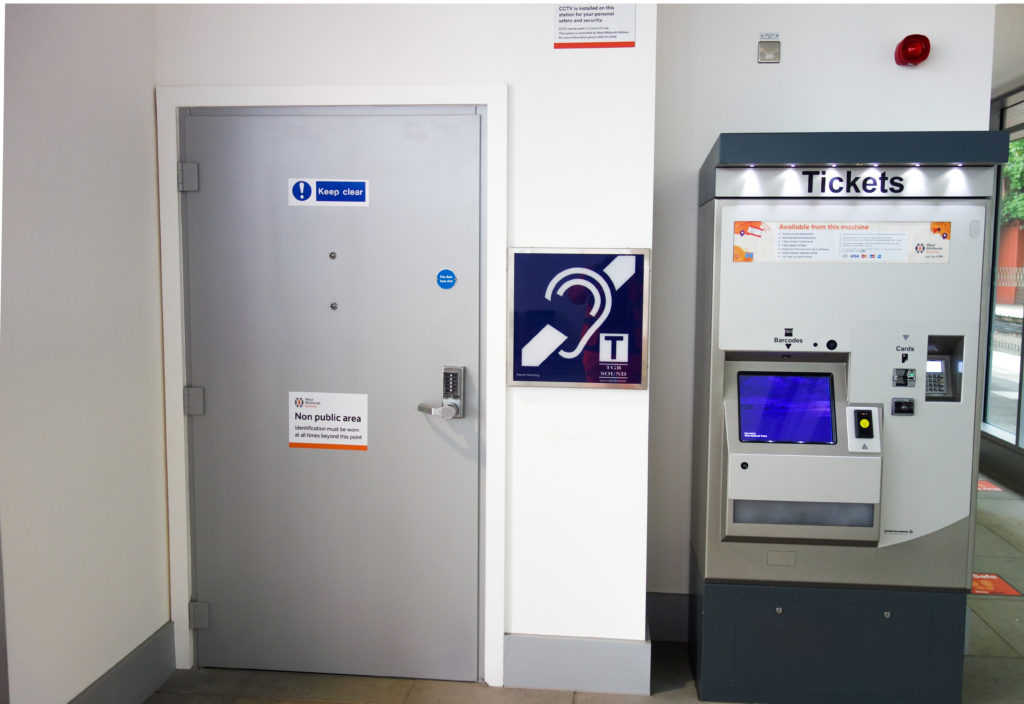 To the side of the main building we have installed a single G15 doorset with standard black lever handles and a door viewer as per the customers requested specifications. This secure and versatile doorset is an ideal choice for both internal and external uses.