We recently built an RX15 in Rimex textured stainless steel for one of our customers. As it looked so stunning, we took it along to Kamara Photography (http://www.kamaraphoto.com/) for a photoshoot with Shaun.
Here are some sneak peeks of the shoot. We will be adding more of the pictures to our website soon, but in the meantime please give us a call on 01522 693522 or email info@doortechnik.co.uk if you'd like to know more.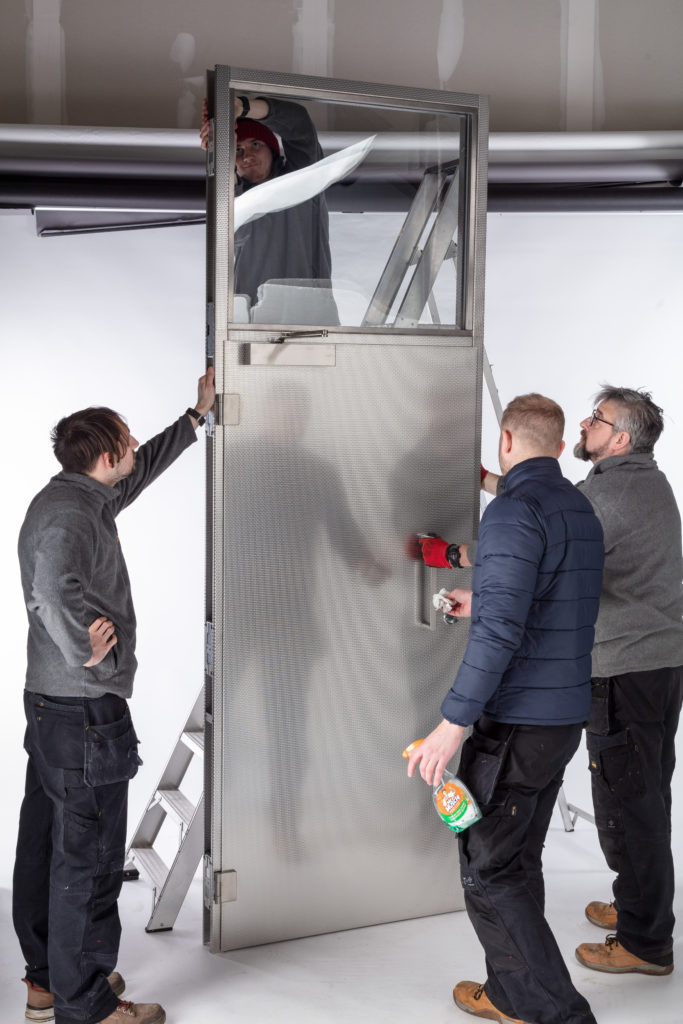 This doorset is designed to be open in, so it has a closer on the pull side, and a weather board on the push side. The glazed over-panel contains a 24mm IGU, secured by stainless steel beads.