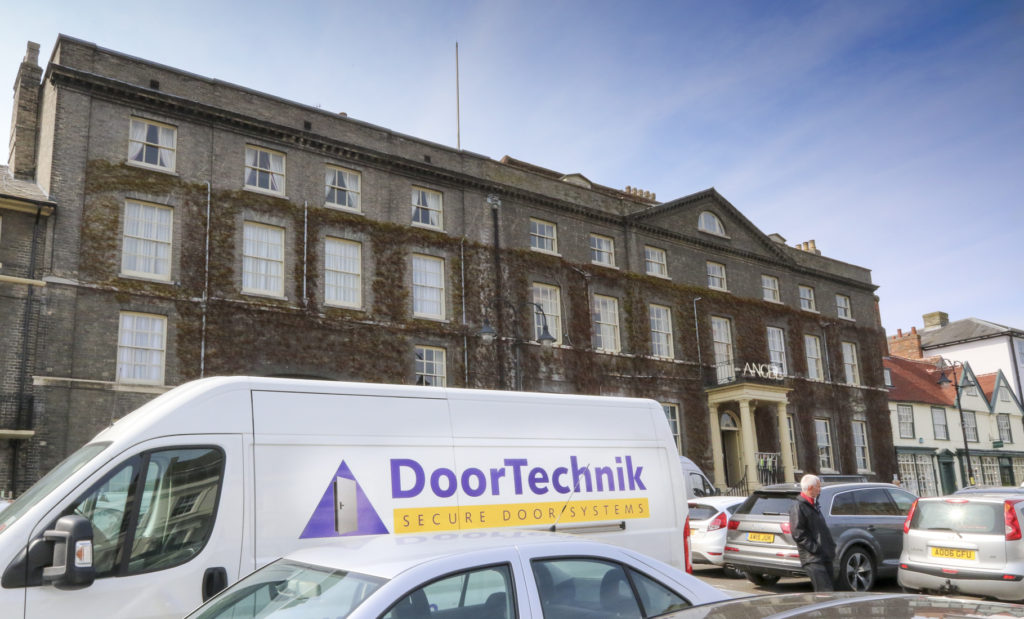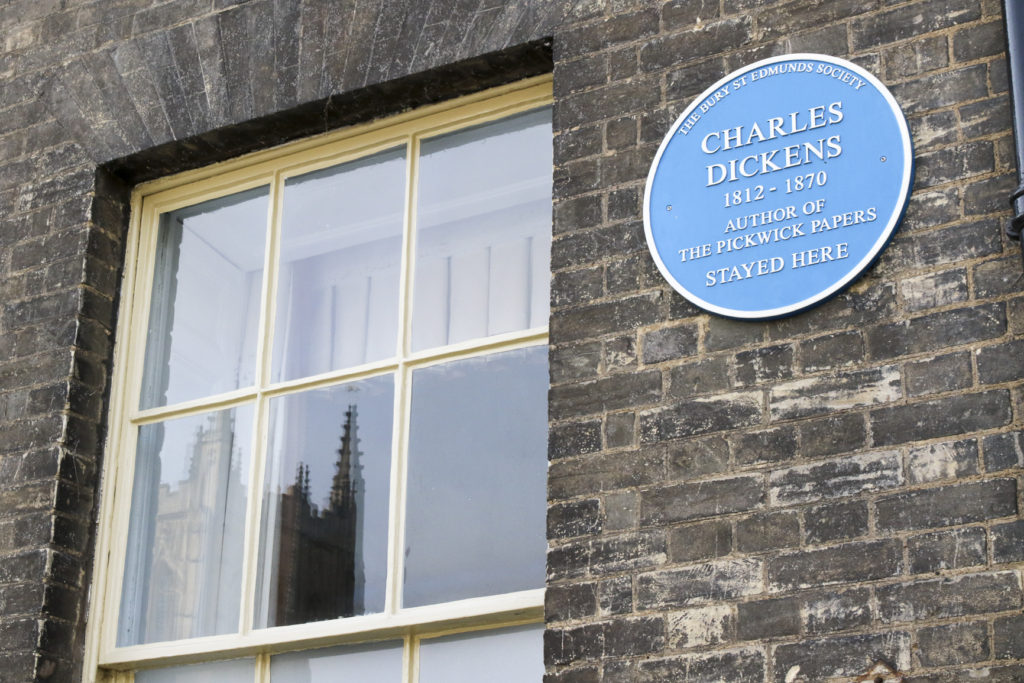 The Angel Hotel, Bury St Edmunds, has recently carried out major refurbishments to the restaurant and bar areas. As part of this prestigious project, we worked closely with the architects, Beanland Associates, to arrive at a specification for large fire resistant glass doors. The doors were to be fire resistant to EI30, and mostly held open during the day, but closing automatically in the event of a fire, or manually at night.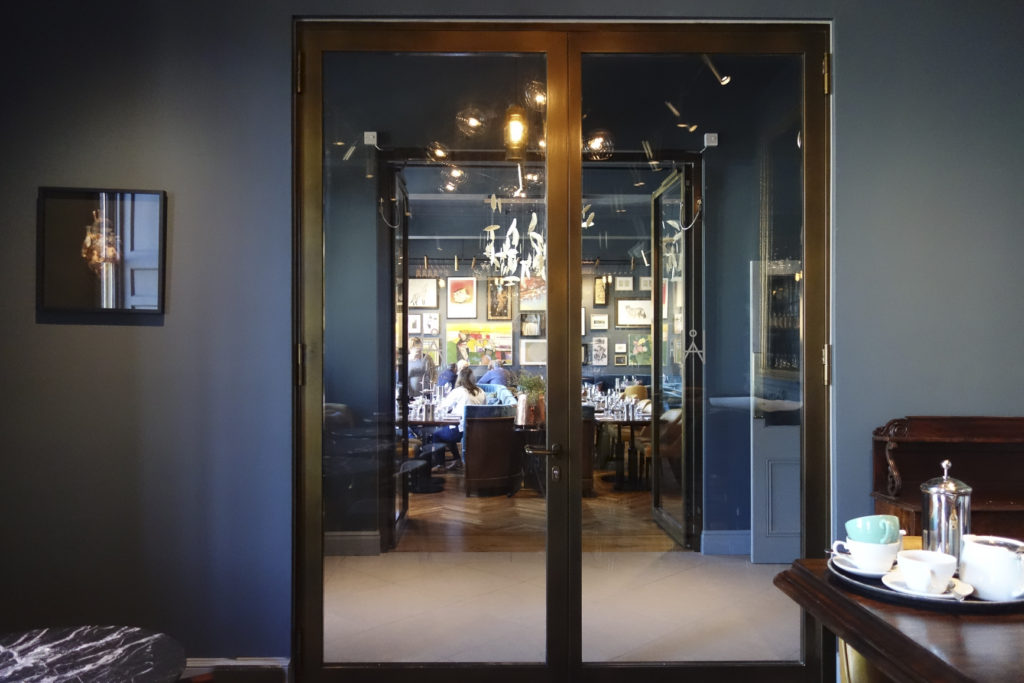 We manufactured and installed two of our SG20 glazed fire doors, which were powder coated in a specialist Antique Brass finish, to suit the planned decor. The electro-mechanical overhead door closers were wired into the hotel's fire alarm system, which safely releases the doors in the event of a fire.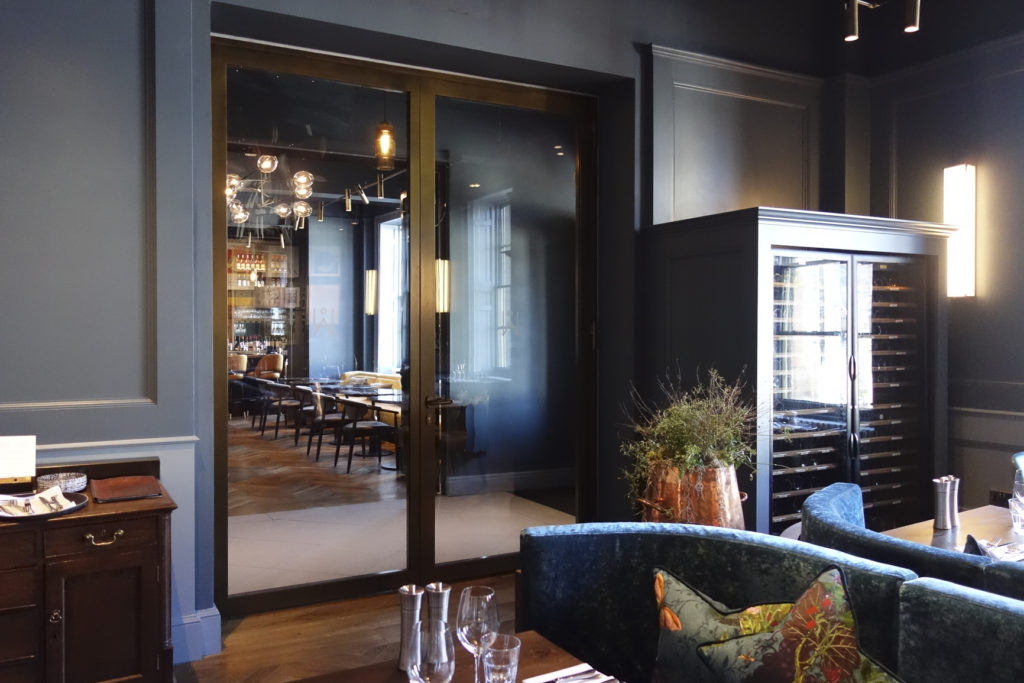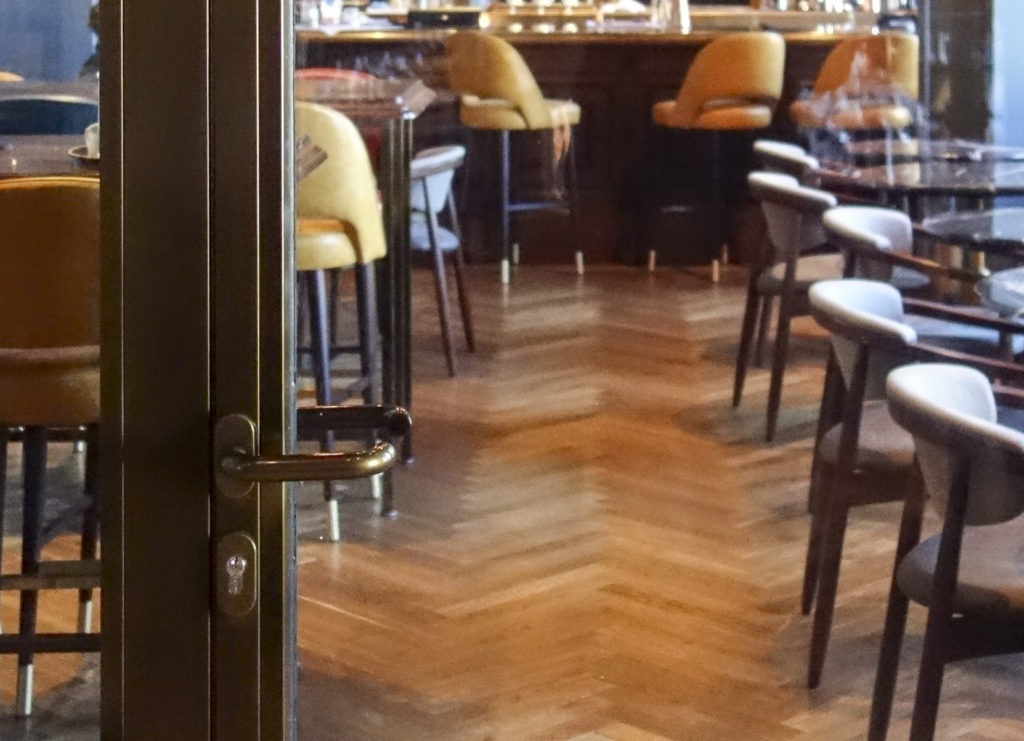 During the installation process, it was apparent that the original stainless steel door furniture was not in keeping with the finished doorsets, or the hotels interior furnishings. Another set of door furniture was fitted, powder coated in the same Antique Brass finish as the doors, which now does gives the desired effect.
Though changing the finish of lever handles may seem to be unimportant, it is an example of DoorTechnik's attention to detail, and flexibility to implement last-minute changes.