Visit our factory in Lincoln and you might be surprised to see what's behind our doors. We make doors for many different types of settings – from schools and academies, factories and industrial buildings, shopping centres and retail spaces, to private residences. We often talk about our work and the doors we've designed, manufactured and fitted on site through our website and social media. However, there are some doors that we just can't talk about.
You only have to think about what a 'security door' really is to understand what we are hinting at. Some of our biggest clients require us not to divulge details about the doors we make for them. So, in addition to all the doors we do talk about, there is a whole layer of our work that is "Top Secret".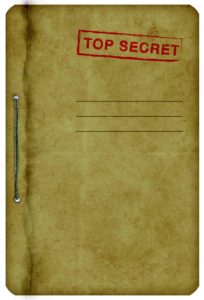 Airports – we are working with an airport currently and have worked with many different airports in the past. For obvious reasons, we cannot show any designs, mechanisms or indeed the finished product.
Ministry of Defence  – whether for the UK or overseas bases,  we prepare doors for MD sites to provide security in high-risk areas. Most projects are bespoke and particular to each individual site.
High-profile individuals – we have worked with many high-profile individuals and have designed high-security door systems for their private residences and offices. Often, requests for these products come through construction firms and main contractors who value our discretion for their anonymous clients.
We hope you have enjoyed delving into our 'Top Secret' archives. If you would like to visit our factory and talk to us about our your requirements, do not hesitate to get in touch.